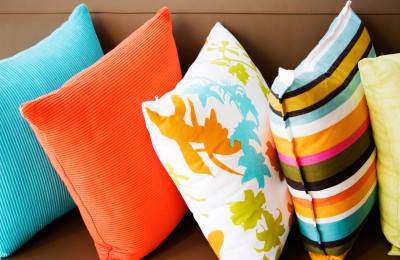 Home furnishings are the third largest investment that you'll make, after your home and car. Don't you think you should protect that investment?
Using Quality Fabric Protection
Unfortunately, accidents happen. Murphy's Law seems to indicate that the more costly and special a fabric is the greater the probability it will be subjected to tragic encounters with stains.
That's why a quality fabric protectant is vital to our piece of mind and can make us comfortable with actually using our showroom furnishings.
No fabric protectant is bullet proof. However, a quality product applied properly can prevent most stains from becoming permanent. When routine maintenance is performed your fabric will retain its newness longer.
What Fabric Protection Will Do For You…
It allows you to clean up most spills without leaving a trace.
It makes professional maintenance more effective. Your furniture will clean up better since the soil will be on the surface.
It protects against all types of soil – water based, oil based, dry soils.
By protecting each individual fiber with fabric protection, you'll be reducing the friction among the fibers, thus adding years of additional wear and beauty to your new upholstery.
Applying fabric protection is more of an art than most people realize. With the wide variety of fabrics available today, one must have an up-to-date knowledge of what they are encountering. Protection must be applied in the appropriate amount dictated by fiber content, weave, style and finish of the fabric. Let our certified, trained technicians provide you with the peace of mind that your fine upholstery is protected properly.