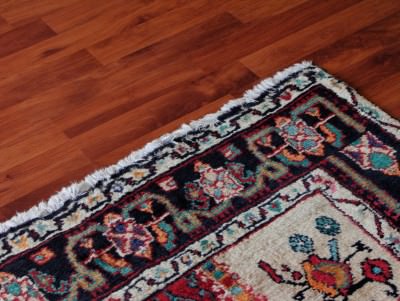 Never under estimate the value of a solid foundation – especially when it comes to your fine area rugs.
High quality underlayment not only protects the flooring beneath your rug from unnecessary wear; it also goes a long way in protecting your fine area rug. The right pad sustains the life of your rug by preventing excessive wear to its fibers and increases their resilience to foot traffic.
Our custom cut reversible underlayment is $2.45/square foot. For a free sample, please contact us.